Let's Talk Politics!
Lattes at the ready!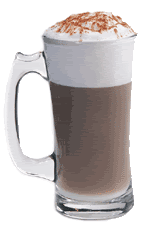 So like, you know who is totally evil?
Liberal cunts.
And guess who I love? Anyone like, totally left! Like the Greens! And Labor, when they're not acting all right wing! Make trade fair, mmmkay?
Oh, and can someone please lend me a copy of the John Butler Trio cd? I lost my copy at a protest march about, ummmm, I forget what. I think it was something to do with trees or abortion or something. I was too busy adjusting my beret to notice properly.